Hello, I am glad that you are here!
I am Magdalena and I am photographer…
Hmmm ... where did my photography begin? Well, since meeting my boyfriend Lukasz. He taught me the most, and then I spent a lot of time training and constantly absorbing photo knowledge.
But you know what? Thanks to this, photography has become my passion, which I love with infinite love... the same I love him.
Both – me & Lukasz are photographers with a great passion for what we do.
We are smiling couple, happily and positively approaching our lives.
Thanks to the fact that we are a couple also in private life, it causes that we often talk about photography. It is an inseparable part of our life.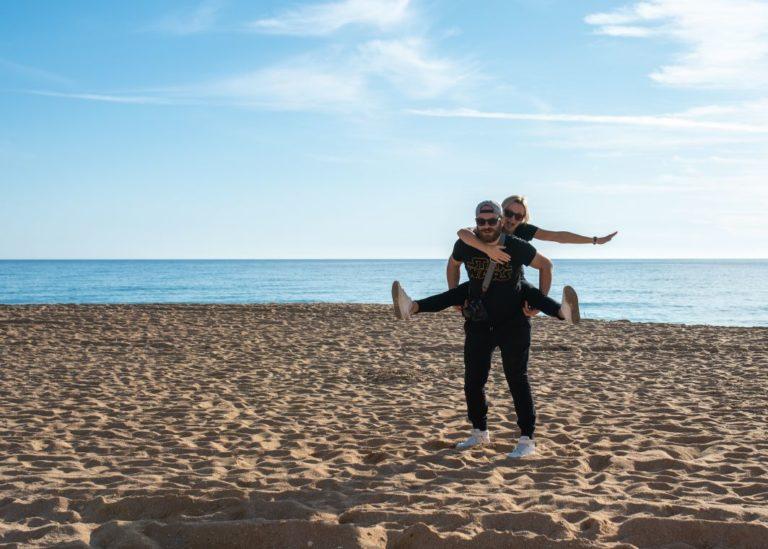 In our photographs you will see stories of people, beautiful and wonderful moments that we catching in frames.
All the time we make sure that our photography is, unique and can give you joyful for many years.
I LOVE TO TRAVEL, I can't imagine my life without traveling. Meeting new places and people is something for me that gives me great joy and strength to act.
So travel photography has been close to my heart since I can remember. But lately, I've also come to love portrait photography.
It is amazing to be able to observe the emotions on the faces of couples in love or young children. Children are fun to photograph in general, because you never know what they're going to come up with. And their little faces. I love it.
So from my travels, instead of postcards, I bring photos... and magnets. And when I photograph people, I lock their beautiful emotions in the frame, freezing the moment.
I come from Wrocław, but now you will find me in the Beatles country, where Her Majesty the Queen resides, and at 5 o'clock you drink tea.
Yes, I live in Great Britain, more precisely you will find me in London.
I am passion photographer based in London, covering the whole of the UK… and world.
Photography couple. passion.
and travel.